29.11.2019 10:44
Research projects
Public-private partnership launched to develop new drugs for parasitic worm infections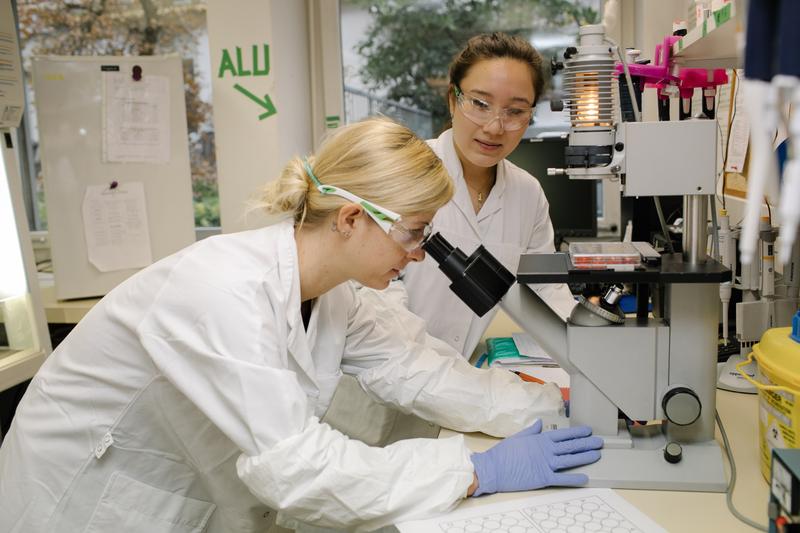 Hinweis zur Verwendung von Bildmaterial: Die Verwendung des Bildmaterials zur Pressemitteilung ist bei Nennung der Quelle vergütungsfrei gestattet. Das Bildmaterial darf nur in Zusammenhang mit dem Inhalt dieser Pressemitteilung verwendet werden. Falls Sie das Bild in höherer Auflösung benötigen oder Rückfragen zur Weiterverwendung haben, wenden Sie sich bitte direkt an die Pressestelle, die es veröffentlicht hat.
A new consortium of research institutes, universities, not-for-profit organizations, and pharmaceutical companies has teamed up to develop novel drugs for infections caused by parasitic worms (helminths), a debilitating group of diseases that includes river blindness, lymphatic filariasis, as well as infection with hookworm and whipworm, which together affect close to a billion people.
Called the Helminth Elimination Platform (HELP), this new multidisciplinary platform is funded through the European Union's Horizon 2020 research and innovation programme and will run to September 2024. HELP is led by the Swiss Tropical and Public Health Institute (Swiss TPH), and comprises not-for-profit research and development (R&D) organization, Drugs for Neglected Diseases initiative (DNDi), and pharmaceutical companies Bayer Animal Health, and Celgene. Partnering European and African academic institutions are the University Hospital Bonn, Germany, and Muséum National d'Histoire Naturelle Paris, France, as well as the Ifakara Health Institute, Tanzania, and the University of Buea, Cameroon.
"These gastrointestinal or tissue helminth diseases affect millions of people, yet R&D lags behind that of other neglected tropical diseases," said Professor Jennifer Keiser, Head of the Helminth Drug Development Unit at Swiss TPH, and Consortium Coordinator. "By bringing together experience in pharmaceutical development and translational medicine with disease specialists, we will bolster the empty anthelminthic drug pipeline, and put us on the path towards curative drugs that target one or more of these debilitating parasitic worm infections."
The HELP consortium will work on 'nematode' worms, which include both the filarial worms that cause river blindness (onchocerciasis), loiasis, and lymphatic filariasis, and intestinal helminths like hookworm and whipworm, which are transmitted through contaminated soil. More efficacious, safe, and affordable treatments are needed for river blindness, which can cause blinding and debilitating itching of the skin, as well as for infections with soil-transmitted helminths, which can cause abdominal pain, diarrhoea, and considerable growth retardation.
The HELP consortium will undertake activities ranging from drug discovery to development. Compound classes with validated drug targets in parasitological and preclinical studies in veterinary medicine will be evaluated for application in humans. Moreover, oxfendazole and oxantel pamoate, two well characterized compounds, will be studied in early clinical testing. HELP will also contribute to capacity building of affected countries to conduct R&D for these diseases by translational medicine, and lead two clinical first-in-human phase I trials in Africa.
This project has received funding from the European Union's Horizon 2020 research and innovation programme under grant agreement No 815628.
---
Wissenschaftlicher Ansprechpartner:
Swiss TPH
Jennifer Keiser, Head, Helminth Drug Development Unit, and consortium coordinator
Tel.: +41 61 284 8218
E-mail: jennifer.keiser@swisstph.ch
Sabina Beatrice-Matter, Head of Communications
Tel.: +41 61 284 8364
E-mail: sabina.beatrice@swisstph.ch
---
Die semantisch ähnlichsten Pressemitteilungen im idw