23.09.2022 09:00
Miscellaneous scientific news/publications
Research with tradition: INP in Greifswald celebrates 30th anniversary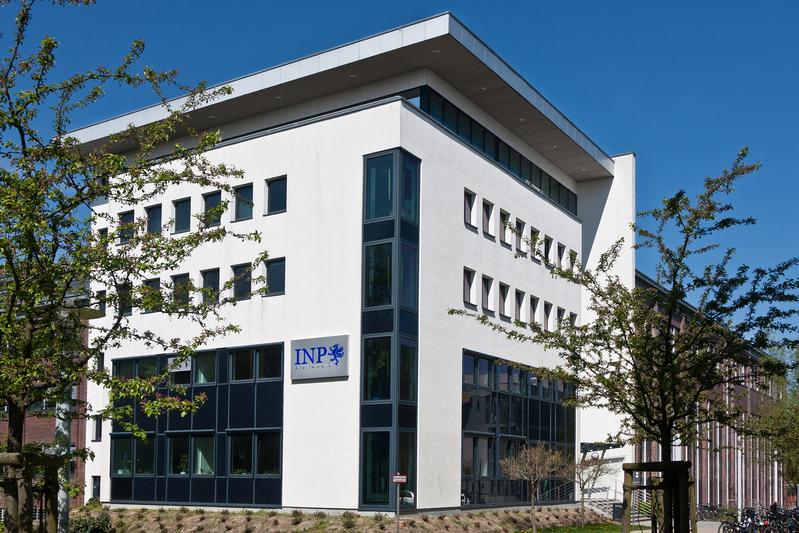 Hinweis zur Verwendung von Bildmaterial: Die Verwendung des Bildmaterials zur Pressemitteilung ist bei Nennung der Quelle vergütungsfrei gestattet. Das Bildmaterial darf nur in Zusammenhang mit dem Inhalt dieser Pressemitteilung verwendet werden. Falls Sie das Bild in höherer Auflösung benötigen oder Rückfragen zur Weiterverwendung haben, wenden Sie sich bitte direkt an die Pressestelle, die es veröffentlicht hat.
The Leibniz Institute for Plasma Science and Technology (INP) will celebrate its 30th anniversary next week. Guests of honour from research, politics, business and society will celebrate this special event together with the approximately 200 employees of the institute in Greifswald.
In addition to a ceremony, the INP will provide insights into its work with laboratory tours. Scientists will show the invited guests exclusively what they are currently researching. They explain what is important in their work and illustrate why low-temperature plasma research is so significant for science, society and industry. INP conducts research and development from idea to prototype and can look back on numerous innovations that have gained a foothold in business, medicine and industry.
The topics focus on the challenges of our time. Currently, the focus is on plasmas for materials and energy, environment and bioeconomy, and hygiene and health. Through its involvement in regional research projects such as Campfire, Physics for Food, biogeniV and the Forschungsfabrik MV (Hydrogen Research Factory MV), INP is also working on innovations for renewable energies and more environmentally friendly agriculture in Mecklenburg-Vorpommern.
Prof. Dr. Klaus-Dieter Weltmann, Director of the INP, explains: "We are proud of the research and transfer results that INP has achieved over the last three decades. Our claim is to make an important contribution to society with application-oriented basic research and to provide innovative ideas, for example for the energy transition, medicine and sustainable food production."
Founded in 1992 in Greifswald, the Leibniz Institute for Plasma Science and Technology e.V. (INP) is today the largest non-university research institute on low-temperature plasmas in Europe. Organised as a non-profit association, the INP has belonged to the Leibniz Association since its foundation.
Plasma research has a long tradition in Greifswald. For more than a hundred years, scientists in the Hanseatic city have been experimenting with ionised gases. If energy is added to a gas, a plasma is created, also known as the fourth state of matter. The natural phenomenon of plasma is found, for example, in the sun, in the northern lights or in lightning. Plasmas are used in a variety of technical products. Lighting, screens, scratch-resistant surfaces, microelectronic components or mirroring of glass and similar surfaces are based on plasma technology today. Welding, electrical switches, solar systems or fuel cells would also be inconceivable without plasma research. New plasma processes enable the healing of wounds, the disinfection of food or the purification of wastewater.
Judith Pirscher, State Secretary of the Federal Ministry of Education and Research, Bettina Martin, Minister for Science, Culture, Federal and European Affairs of the State of Mecklenburg-Vorpommern, Prof. Dr. Martina Brockmeier, President of the Leibniz Association, Dr. Stefan Fassbinder, Mayor of the City of Greifswald, Prof. Dr. Katharina Riedel, Rector of the University of Greifswald, and Dr. Thomas Hammer, Siemens, congratulate this research with tradition, which has made a name for itself nationally and internationally over the past 30 years. Afterwards, Prof. Dr. Holger Kersten from the Christian Albrechts University in Kiel will give a guest lecture on current aspects of plasma research.
---
Die semantisch ähnlichsten Pressemitteilungen im idw